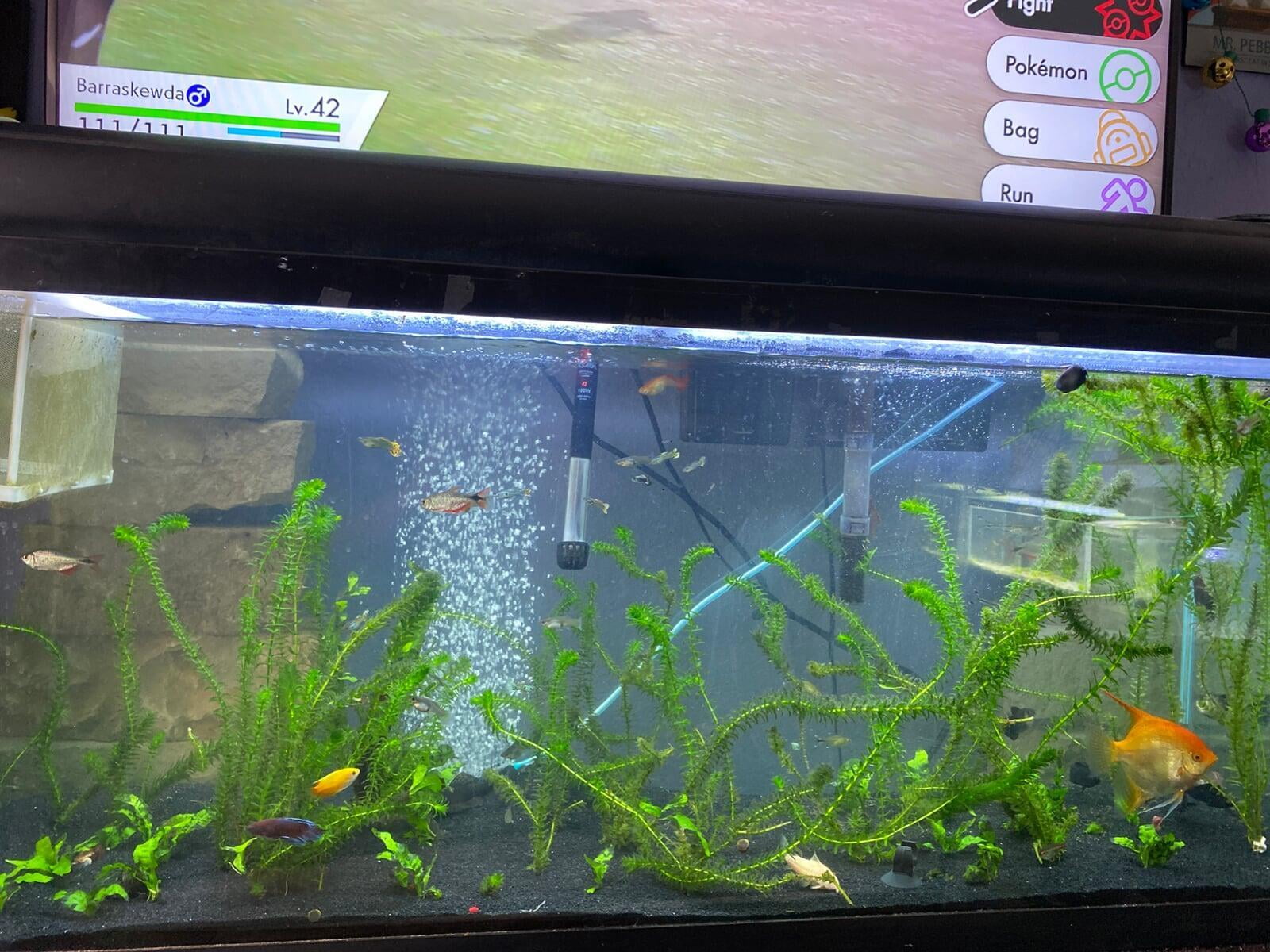 Angel V. - Entry #27
On Valentine's Day the winter weather came In heavy . The lights went out for 4 days without power or running water . The 1st day the power went out I bought candles because it was getting dark and to cold for me to be in me home . Second day got worse when temperatures dropped below 0 that's when I thought to my self I won't survive staying here . I grabed a back pack and pack cloths and essentials and then I had to transport my fishes to my relatives with power in highland park where the electricity was not effected . After I removed my fishes from the bad environment they were in my house pipes Burst destroyed equipment and supply's in my home . I couldn't regain the things I lost suck as ferniture and my aquariums I'm currently staying with my grandparents where I can recover now . I'll be greatfull and bless to win
Such a fantastic aquarium. Thank you from angel vasquez!

** PLEASE COMMENT AND HELP US CHOOSE A RECIPIENT **